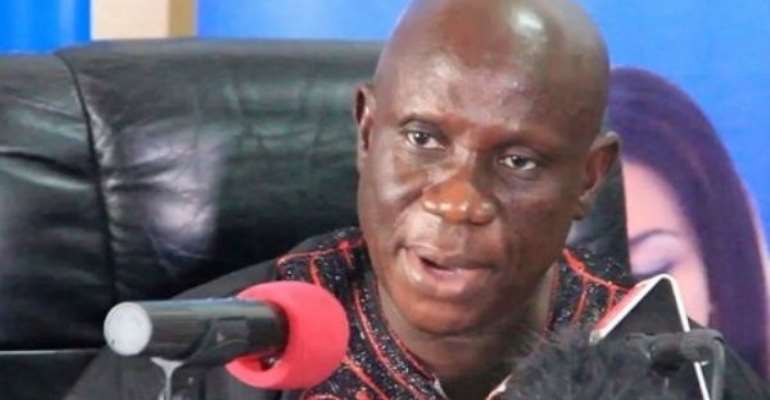 You can't intimidate us, mark my words; we're not cowards — Obiri Boahen warns Mahama over 'do-or-die' comment
The Deputy General Secretary of the New Patriotic Party Nana Obiri Boahen has advised the National Democratic Congress not to ever think of intimidating government with violence come 2024.
He said even though the NPP holds the democratic credentials of Ghana, it is a government of men and would counter any violent acts from the NDC.
"Let me offer a cheque of advice to Mr. Mahama and the NDC, they cannot intimidate us, mark my words, certainly not. We are not cowards, we are men, they should not even conceal this idea at all," he warned.
Mr. Obiri Boahen described the "do or die" comments of the former president as unfortunate and irresponsible.
Former President Mahama in an interview during his tour in some parts of the country yesterday said his party has learned from their mistakes of the 2020 elections.
"They say, you have to learn something from everything that happens, and we have also learnt some sense from the 2020 elections. The [2024] elections will be won or lost at the polling station. It will be a do or die at the polling station. I have not said All die be die, the right thing must be done," Mr. Mahama noted
However, may people think it was uncalled for, for the former president to beat war drums.
Even though NDC's Felix Kwakye Ofosu explained that the former president comments has nothing to do with violence but a resolve to ensure that the right things are done at the polling stations but Mr. Obiri Boahen insists it was a wrong comment.
He said, there are several processes in conducting elections and therefore it was wrong for anybody, talk less of a former president to say whoever would win or lose would be determined at the polling stations.
He added that the former president went to court after the 2020 elections with some allegations but failed to establish te facts to argue his case beyond a "preponderance of probability, so must not accuse anybody of rigging."
"They need to tread cautiously, it's quite dangerous. Because the NDC came up with such slogans at Ayawaso West Wuogon and what happened is history. We shall always put up the democratic credentials of this country, but the NDC should not think they can intimidate us," he maintained while speaking with Evan Mensah on Joy FM's Top story.
James Appiakorang
News Contributor