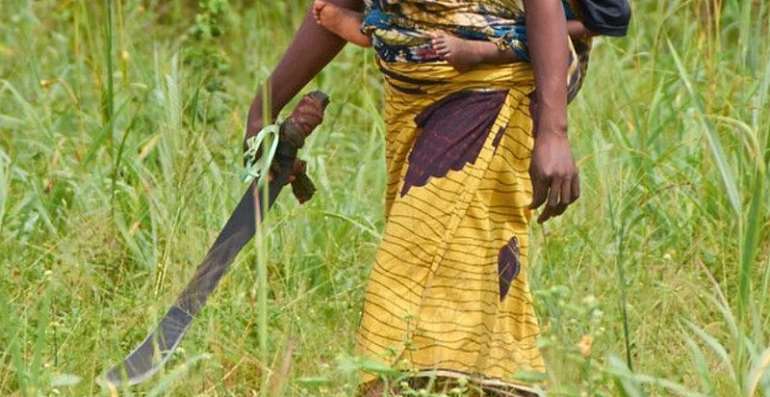 Rachel Tetteh, the woman arrested for allegedly beheading her husband Daniel Lartey has been remanded in Police custody by the Kyebi Circuit court.
The Police on Sunday arrested the 27-year-old woman at My God Village at Tei Glover, a farming Community near Akyem Bosuso in Fanteakwa South District in the Eastern Region after receiving a report of a murder.
The suspect was found with the murder weapon [a cutlass] when the police located her.
Her husband, Lartey Daniel, aged 35, was found on a farm footpath in a pool of blood with a severed head.
The body was subsequently deposited at the New Tafo Akim Government Hospital.
Arraigned before the court on Wednesday, October 6, 2021, the Lawyer of Rachel Tetteh pleaded for bail but the prosecution prayed the court to remand the accused to enable police to complete the investigation.
The court presided over by His Honour Peter Oppong Boah granted the plea by the prosecution for the suspect to be remanded.
Rachel Tetteh will reappear before the court on October 20, 2021.
Meanwhile, the Police are expected to carry on their investigations into the matter for the next few weeks.