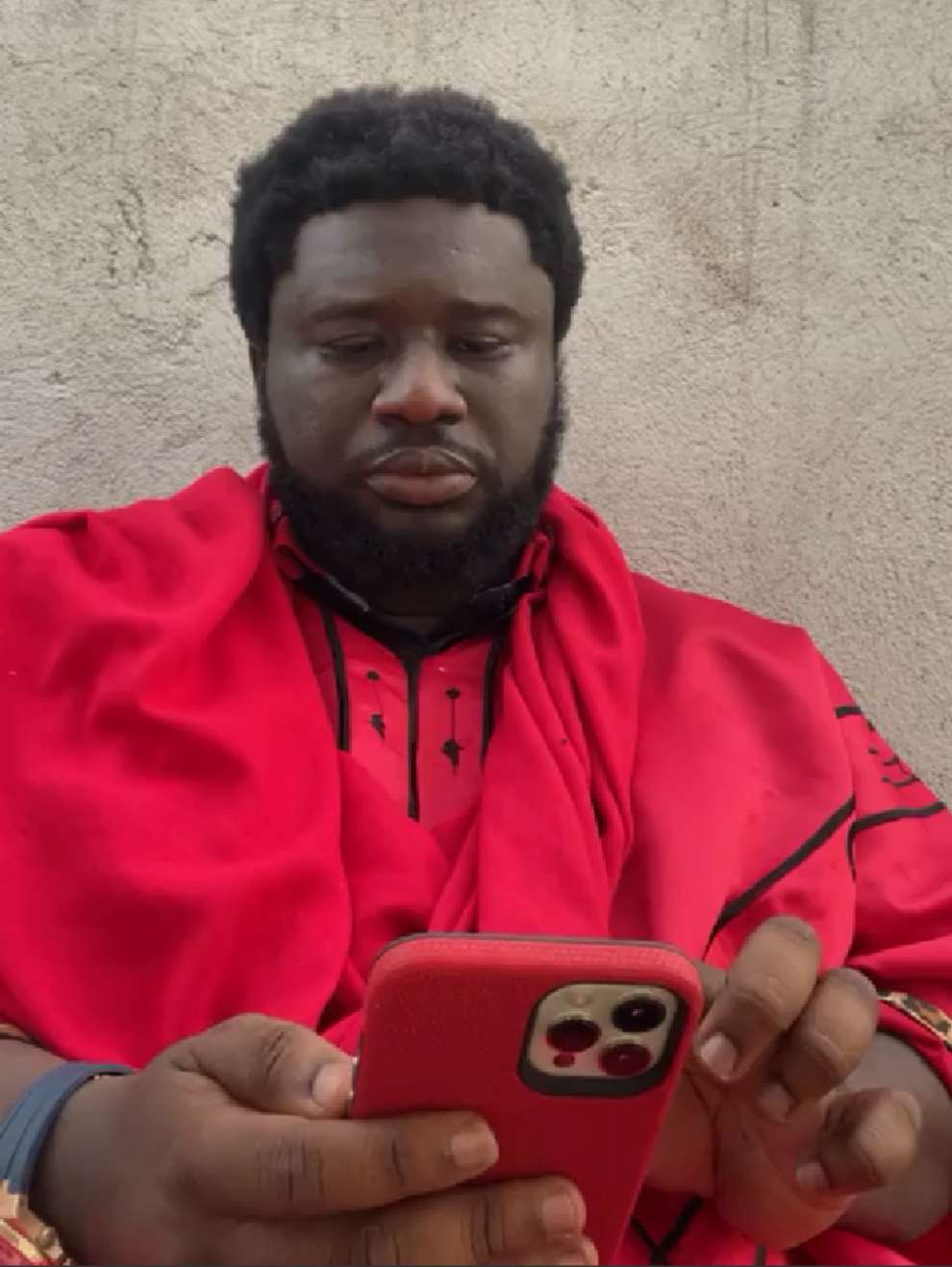 The founder and leader of the Ajagurajah Movement in Ghana, Odeefuɔ Kwabena Asiamah popularly called Ajagurajah said the Bible abhor tattoos.
He noted that tattoos are taboo to God indicating that those who wear tattoos for fun must desist from that habit because God hates those who wear tattoos.
"I love seeing a woman wearing a flower tattoo on her back. Thus, at her back getting to the shoulder area and wearing blouse over it. But, one day I said let me find out the Bible's position on tattoos and the Demon Behind tattoos".
He added "Are you aware that, for every tattoo you engrave on your skin, a demon can possess that tattoo," he quizzes.
Referencing the Bible, he quoted Leviticus 19:28 which says, "Do not cut your bodies for the dead or put tattoo marks on yourselves. I am the Lord".
Explaining further, he said if you want to succeed in life avoid being around corpse and also never inscribe anything your body.
"Don't write on your bodies. If you put tattoo on your body, God gets angry with you. He hates it. Anytime you write anything on your body, you become a slave. Tattoos make you a slave".
According to him, during the era of the Egyptians when the Israelites were under their captivity, they gave them marks and numbers to identify them as slaves. "That is the only way they were able to distinguish between slaves and royals.
He added that demons possess people who wear tattoos. "But many may ask that, how about the successful rappers in America who have tattoos?"
He added, people should take a cursory look at Birdman, Lilwayne and other rappers who had tattoos. "Where are they today," he quizzes.
He added, "For every tattoo, being it butterfly, snake or tiger you draw on your body, a Demon shall possess it. Tattoo is dangerous. If you don't have any spirit that protects you, don't draw a tattoo on your body".
He quizzes, " how come if someone wears a tattoo, such a person cannot be installed as a king or president? It means it is culturally reprehensible for such persons to be installed as a King. Unless you wipe it off. Royals don't wear tattoos on themselves.
"Has anyone seen Prince Charles or Queen Elizabeth or Prince Williams wear tattoo before? Royals don't wear tattoos. How many rich people has anybody seen wear tattoos in Ghana," he intimated.
Odeefuo Kwabena Asiamah made these revelations in a teaching he shared with his members in a video seen on his official Facebook page called "Ajagurajah Movement".
In concluding on his teachings, he advised that "If you have tattoo on your body, go and remove it. Some people who have tattoos on their bodies have lived to regret it". "Both spiritually and physically, tattoos are not good."