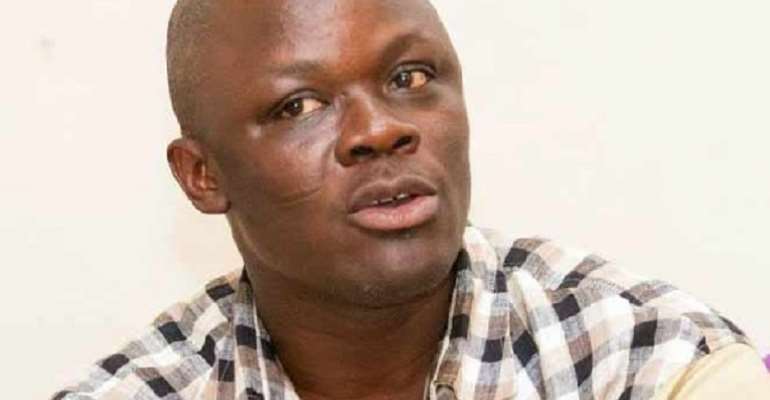 A Private Legal Practitioner, Samson Lardi Anyenini, says the attitude of National Security operatives of seizing and accessing the content of the mobile phones of Citi News' Caleb Kudah and Zoe Abu-Baidoo was illegal.
Caleb Kudah has narrated how he was beaten by some National Security operatives on Tuesday, May 11, 2021, upon his arrest and detention in a dungeon, after his phone was seized and searched by the operatives, and materials deleted from it.
Subsequently, seven heavily armed SWAT personnel raided the offices of Citi FM and Citi TV, seized and searched the mobile phone of Zoe Abu-Baidoo.
The invasion left many staff members traumatized. Speaking to Citi News, Mr. Anyenini said the actions of the so-called operatives are illegal and backward.
"You take someone's phone, and you access the content. You don't have that power and our court not too long ago pronounced very emphatically on it that you cannot seize the item on the suspect unless the item is deemed to be evident that you are going to use against them in court and even when you have done a proper arrest, and you have taken the item from them, you do not have the power access the content."
"You need a warrant from the court. So why is it that some of our National Security operatives and policemen keep doing this very backward, unlawful, and illegal practice, and we sit in this country and condone it? What is going on?
On the same issue, the Member of Parliament for the North Tongu Constituency in the Volta Region, Samuel Okudzeto Ablakwa , has condemned National Security operatives for besieging the premises of Citi FM/Citi TV.
Mr. Ablakwa insists the move by the security agency is outmoded and must be condemned by all well-meaning Ghanaians.
According to him, this has "not only exposed the growing intolerance, dwindling respect for human rights and wanton abuse of power by government officials; it has also brought to the fore the lack of sophistication and the continuous preference for 'buga buga' outmoded security tactics."
Mr. Ablakwa also said recent actions of the National Security have exposed challenges within the country's security apparatus to the world.
"National security should stop embarrassing us to the international community and even more worrying, they must stop exposing their pathetic cybersecurity vulnerabilities to criminals and potential enemies of Ghana — for as the experts have warned, the next frontier of war is cyberwarfare."
—citinewsroom