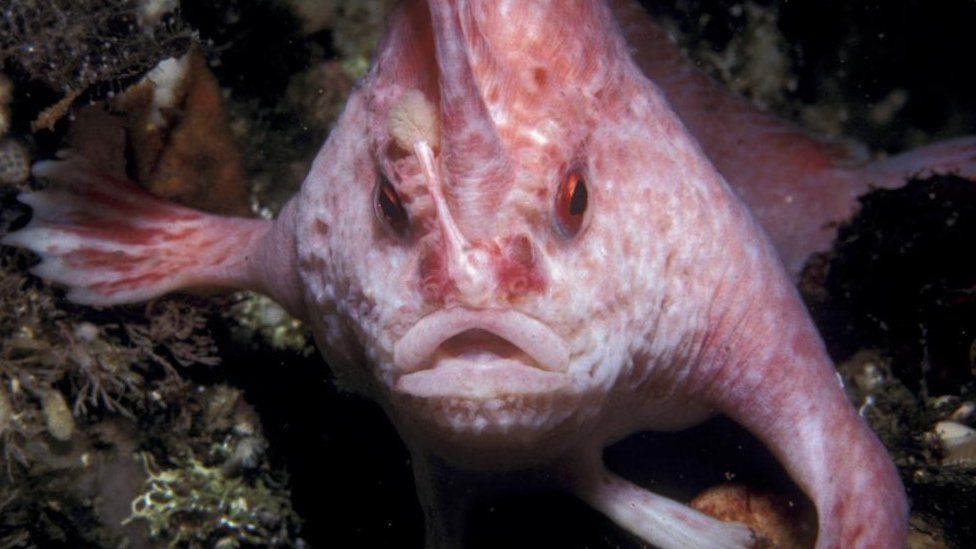 A rare "walking" handfish which is native only to Australia has been spotted for the first time in 22 years off the Tasmanian coast.
The pink handfish was last sighted by a diver off Tasmania in 1999 and has only been seen four other times.
Fearing for its survival, officials had recently classified it as endangered.
But Australian researchers say they have found it again, on a deep sea camera recording taken earlier this year in a marine park.
The new vision shows the fish in deeper and more open waters than it had lived in previously.
Scientists had thought the fish was a shallow water species that lived in sheltered bays – but it has now been found at a depth of 150m (390 ft) off Tasmania's wild south coast.
"This is an exciting discovery and offers hope for the ongoing survival of pink handfish, as clearly they have a wider habitat and distribution than previously thought," said lead researcher and marine biologist Neville Barrett, an associate professor at the University of Tasmania.
As per their name, the species has over-sized "hands" on which they "walk" along the seabed in addition to swimming.
SOURCE. BBCNEWS