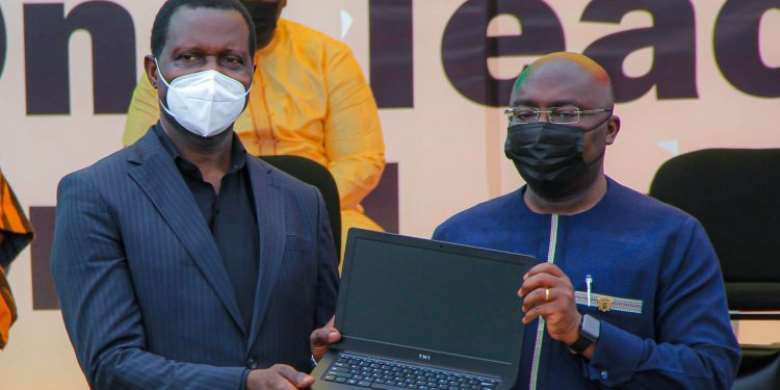 Teachers group, the All Teachers Alliance has announced that it will stage a demonstration on December 15, 2021, to push their rejection of the deductions on their salaries for the One Teacher One Laptop Initiative.
Members of the Alliance since the distribution of the laptops commenced have expressed reservations about the initiative of the Ghana Education Service (GES).
Insisting that the laptops are not of quality made, the Teachers group has argued that the laptops should only be given to those interested and the deductions done accordingly.
This, the All Teachers Alliance has today through a statement disclosed that its members will picket on December 15.
"Pursuant to Article (5) clause (21) section 1(d) of the 1992 constitution which enjoins citizens freedom of assembly including freedom to take part in processions and demonstrations, we want to apprise you with this letter that the aforementioned union would want to demonstrate against the Ghana Education Service on 15th of December, 2021 t 10.0am to enable us register our displeasure on some deductions that have been made on our professional development allowance as teachers.
"We have a number of occasions call on GES to refund those monies but all to avail. We are expecting not less than 200 teachers to partake in this all-important exercise," a letter sent to GES by All Teachers Alliance has said.
Find the letter below: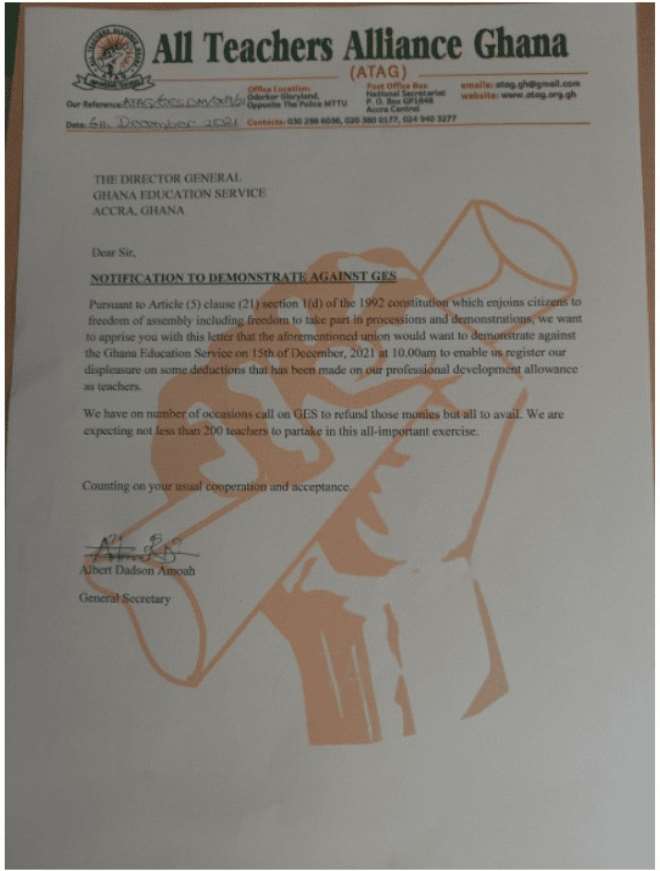 Eric Nana Yaw Kwafo
Journalist