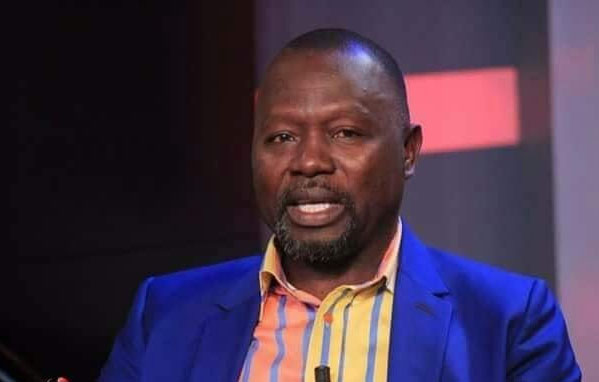 Dominic Ayine
Chief Justice Kwasi Anin Yeboah has reported NDC Member of Parliament for Bolga East, Dominic Ayine to the Disciplinary Committee of the General Legal Council for further investigation for comments he made questioning the independence of the Judiciary in Ghana.
This follows comments made by the former Deputy Attorney General and a member of the legal team of John Mahama in the election petition, questioning the manner in which the Supreme Court adjudicated the 2020 election petition filed by his former boss, John Mahama.
Dr. Ayine, speaking on Joy FM's News File programme indicated that the failure of the Supreme Court to apply the rules of procedure as well as consistent and continuous dismissal of the petitioner's applications or reliefs were questionable.
"Adjudication is the process of accountability. So for me, it is okay to dismiss an application brought by a petitioner for one relief or the other whether substantive or procedural."
"But it is another thing to fail to apply the rules of procedure in a manner that enhances the accountability process. So at the end of the day, the petition actually dampened my hopes with respect to the independence of the judiciary and its ability to hold the Electoral Commission, in particular, accountable in election petitions," he stressed on the programme.
The Chief Justice has found the comments to be "disparaging and totally unacceptable" and has as a result reported the Bolga East MP to the Disciplinary Committee of the General Legal Council for further investigation.
"These comments are made against the backdrop of the Supreme Court discharging Dr. Ayine on a charge of contempt for similar comments made against members of the Supreme Court during the Election Petition hearing. Dr. Ayine apologized profusely when he appeared before the Court on the Contempt charge and admitted to having made comments which were unbecoming of a Lawyer of his standing and a former Deputy Attorney-General," a petition signed by the Judicial Secretary, Pamela Addo indicated.
"His Lordship the Chief Justice therefore finds his alleged disparaging comments totally unacceptable and would like you to investigate this matter further," it added.
BY Gibril Abdul Razak