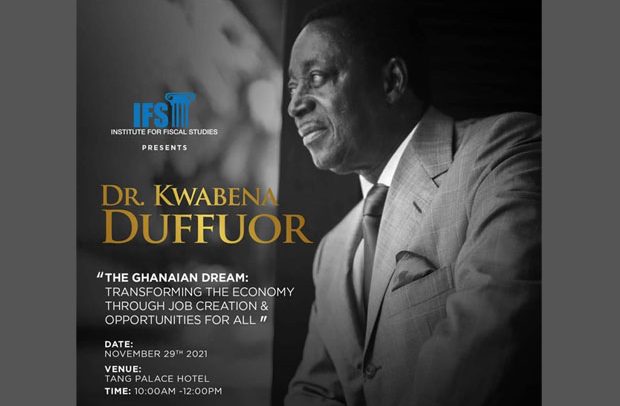 Dr Kwabena Duffuor
Former Minister for Finance in the Mills administration, Dr. Kwabena Duffour is scheduled to speak on issues on the current economic direction of the country with his Ghanaian Dream project.
The former governor of the Bank of Ghana who is a presidential hopeful of the NDC's lecture is expected to touch on transformation of the economy and job creation.
In a flyer posted on his social media platform about the lecture scheduled to take place at the Tang Palace Hotel in Accra and being organised by the Institute of Fiscal Studies (IFS), his brainchild dubbed "The Ghanaian Dream: Transforming the economy through Job Creation and opportunities for all."
Recently, the owner of the defunct UniBank held similar lecture where he shed light on the current state of the economy and expressed concern about why a country such as Ghana which is endowed with rich natural resources cannot positively change the economic fortunes of its people.
Dr. Duffour who has been speaking at a forum organized by the Institute for Financial Services Ghana therefore called for a collective effort of all stakeholders to help exploit the abundant natural resources to benefit the citizens.
By Vincent Kubi