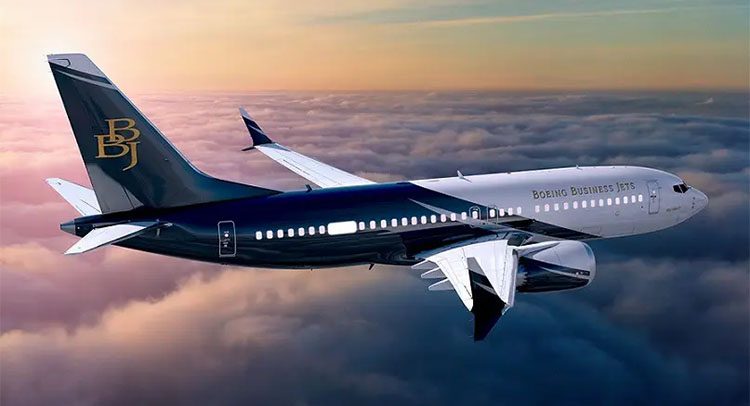 THE GHANA Air Force (GAF) has requested a Boeing business jet (BBJ), a multi-functional aircraft, to add to its inventory of aircraft so as to connect national security to diplomacy.
The Minister of Defence, Dominic Aduna Bingab Nitiwul, who made the request in Parliament yesterday, said "it compares equally to acquiring fighter ground attack jet fighters and armed helicopters."
According to him, the strategic value of a BBJ or Airbus Jet was borne out of deep thinking and understanding of the Ghana Air Force capability to link diplomacy, and international security with national vital interest.
"It is more expensive not to have a VVIP BBJ or Airbus Jet. For example, Ghana has spent over US$50m over the last 10 years to airlift soldiers going on peacekeeping missions alone. If the Air Force had a strategic lift, this amount would have been saved to the treasury."
"If I were to add to this list, for example, football players, domestic travels, government officials, parliamentary travels, chiefs and other opinion leaders that the Air Force is normally tasked to airlift, this figure of $50 million will easily double," he stated in a response to questions on the Floor of Parliament.
The NDC Member of Parliament (MP) for North Tongu, Samuel Okudzeto Ablakwa, had asked the Defence Minister whether the presidential jet (Dassault Falcon 9G-EXE) was in good condition and considered air-worthy.
Mr. Nitiwul said the Falcon Ex-Easy, with registration number 9G-EXE, was functional and serviceable, "but as members will now appreciate from my explanation, the decision to travel particularly to long and multiple destinations such as the President travelling to France, Belgium, South Africa and back to Ghana especially during this COVID-19 era, would always require a larger capacity aircraft such as a BBJ or Airbus ACJ 319 Neo even when the Falcon is airworthy."
According to him, of all the categories that the GAF had, the helicopter (Mi17) was the most expensive per working hours and maintenance.
"One hour of a chartered Mil7 utility helicopter is $5000, CASA is $10,000 per hour and the Falcon 900 Ex-Easy is $10,000 per hour. These are standard costs for planning but for a President who flies probably once every three months or six months, the use of a bigger chartered aircraft would ultimately become cheaper if the delegation is more than 20 passengers."
The minister stated that the capacity of the current Falcon aircraft was "far below that of Fokker 28 which flew VVIPs of more than 25 passengers during the Acheampong, Akufo, Rawlings and Kufuor eras, hence the urgent need for an appropriate aircraft which can carry better payload in terms of passengers of 70 — 100 people and to carry all their baggage without affecting the performance of the aircraft."
"Mr. Speaker, it is interesting to note that the Armed Forces of Mali, Senegal, Burkina Faso, Ivory Coast, Eswatini, Nigeria, Chad, Niger, Uganda, Kenya, Congo (DR), Morocco, Equatorial Guinea, just to mention a few, all have a Boeing or Airbus Jet of that capacity to serve as strategic airlifts."
He noted that President Nana Addo Dankwa Akufo-Addo was one person who preferred to go by road, if the Ministry of Defence considered his yearly schedules.
"However, the choice to travel by road, air or sea is a National Security imperative," the minister explained.
By Ernest Kofi Adu, Parliament House