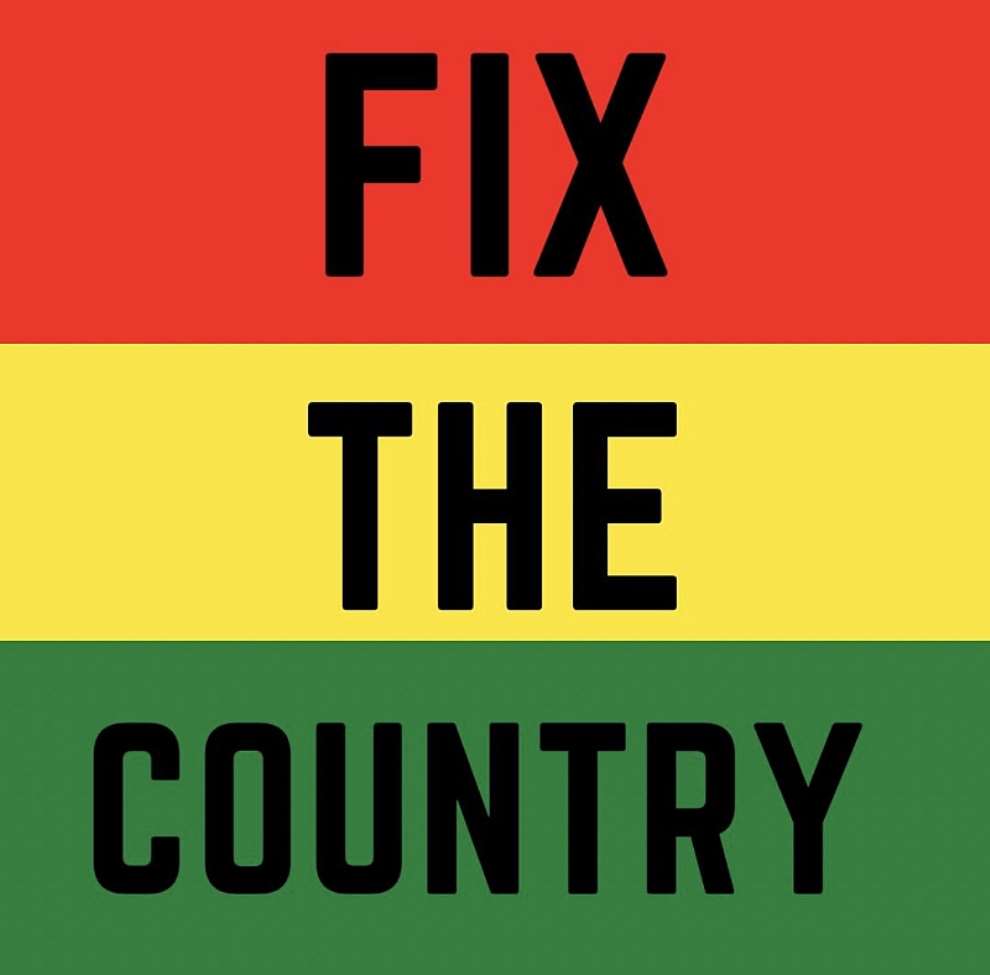 Thomas Sankara became President of Upper Volta aged 33 in 1987. His country had had independence since the 1960s but due to bad leadership and corruption, the country remain very poor. He quickly cut down his salary and those of his ministers, stopped everyone from using expensive Mercedes Benz and supplied cheap cars. At a point he wanted two ministers to use a single car but it was agreed that, that'll bring problems. This was reported by a minister under his regime. He prioritized food sufficiency which he achieved, prioritized education by increasing enrollment and literacy, championed gender equality by appointing more women into office and leading recruitment of women into the army for the first time.
Over here, we have a bloated government driving expensive cars and looting our money for their self-aggrandizement. Even when the country is going through economic difficulties, we still manage to appoint two deputy ministers, advisors to the President on communication etc. Even Osarfo-Marfo has a job.
Meanwhile the man they called incompetent managed to cut his salary by 10% to build health centers. At least in 2017, I was treated in one of those health centers when I was involved in an accident yet I was one of his critics. We were made to believe that infrastructure is not enough. That we don't eat infrastructure. What are we eating today?
When Sankara died, all he had was a guitar, a bicycle, a fridge and a freezer which doesn't work and his old car. That is all there is registered to his name.
Nana Akufo-Addo is the direct opposite of Sankara. While the people of Burkina will forever remember Sankara for inspiring them to believe in themselves, the people of Ghana will remember Akufo-Addo as the worse President in the history of this country. All we've had under his leadership is PR stunts, empty rhetorics and lies. Lies mostly championed by the most abysmal Vice President in the history of this country – Dr. Bawumia.
So for me, when I see young people calling for the leaders to #FixTheCountry, it gladdens my heart. I hope they sustain the pressure. I hope they don't get fooled again. In the past we have seen pressure groups such us CJA, Occupy Ghana and LMVCA all riding on the anger of the people for their selfish quest for power. I hope this is different.
Ghana is tough! Only God knows how I managed to pay my rent in the last year. When I received my salary on Friday the 30th in the morning, before I got home at 5PM, 30% was gone. By Monday (today) May 3, 50% is gone. I still owe people and I am expected to save enough for my next rent. When will I be able to put up a house or buy a car? In the next 20 years, if my life doesn't turn around, I will be called a failure but I didn't sit there doing nothing, I worked my ass off. As a young man, what is the way forward for me? What does the future hold for the school teacher, the nurse, the police officer, the front desk attendant, etc? What should I do to brighten the future? I'd love to work two or three jobs to make more but where are the jobs? At least I have work to do. Now think of our brothers and sisters sitting home and doing nothing. How do they survive in this hard time?
In this country, driving through the motorway successfully is a miracle because there are no streetlights. Number of deaths as a result of road crushes in the first four months of 2021 alone is more than the 770 people killed by Covid-19 in the last year.
Our education system is wack. Electricity is a problem. People don't have water.
This is not time for PR. This is not the time to sponsor your GH¢700 brigade to tell us Mahama was worse. Mahama wasn't worse. There is no single indicator which will put you ahead of Mahama in this country. But who said it is about Mahama? Mahama paid the ultimate price five years ago. He was rejected twice suffering the most humiliating defeat in history as a sitting President. People believed in you, people trusted you. You have failed, admit failure, apologize and let's sit down and fix the country. We can start the Sankara way, cut down your suit and tie. Reduce the luxury you are enjoying and feel our pain. It is reported that Sankara never used the air-conditioner in his office because in his view, he cannot be in an air conditioned space when the ordinary Burkinabé was suffering under the scorching sun. You see, if you don't feel our pain, no way you are going to be able to solve our problem.
Nigeria used to be the GIANT of Africa today Nigerians are running here in droves to do menial jobs and engage in retail business. 3 decades ago, Nigerian in Nigeria will not accept to work in a washing bay in his country. Our people used to travel there to do their demeaning jobs. Our people used to see Nigeria as greener pastures. Many trained teachers left here for Nigeria to earn better wages. Today, there is absolutely nothing admirable in Nigeria for most Nigerians themselves talk less of us.
We are gradually walking in the path that led Nigeria to doom. Instead of uniting to demand better from the government of the day, some misguided youth are rather throwing salvos at members of the opposition. Seriously? Are you happy? How much of Agyapa money will come to you? Ofori-Atta went abroad for treatment. Can you afford an ambulance to your regional hospital?
Karim Abdul-Hamid, © 2021