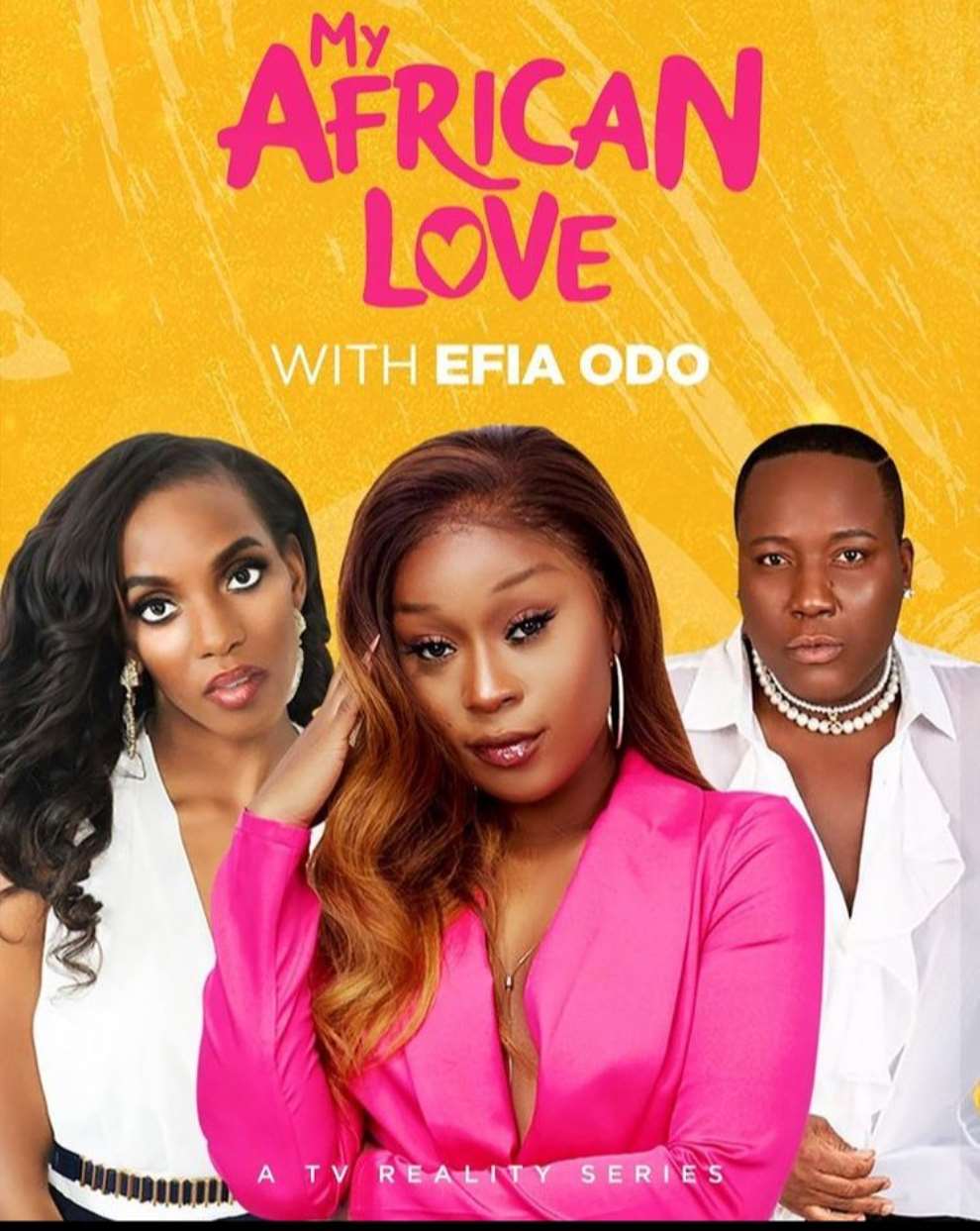 Popular Ghanaian actress, Efia Odo has starred in a new reality TV series titled 'My African Love' and set in the United States of America (USA).
Born Andrea Owusu, Efia Odo who is known for her beautiful craft was perfectly chosen for the series according to Ghanaian US-based movie producer Koby Maxwell.
At a press conference in Accra on Thursday, October 21, 2021, ahead of the release of the official trailer of the series, producer Koby Maxwell heaped praise on the lead role player Efia Odo.
According to him, the Ghanaian entertainer has talent in abundance that is yet to be tapped.
"A lot of you know Efia Odo but there is a lot you don't know yet. She has amazing talent and I must admit she surprised me during the entire shoot," the producer of My African Love told journalists at the press conference held at the African Regency Hotel.
On her part, actress Efia Odo admitted that the project is the best she has worked on in her career and she cannot wait for it to be out.
"Honestly this is the best production that I have been on. Koby Maxwell is amazing, he has really pushed me to work hard on this project and I'm happy we made it happen," the beautiful actress shared.
The producer, Koby Maxwell is known for his top rated movies that include Paparazzi: Eye in the Dark, One Night in Vegas, Busted Life, the Wrong One, and others.
The series features Andromeda Peters (Miss United States 2018/2019) in her film making debut as well as the award-winning media personality, Charlie Dior.
My African Love with Efia Odo features actors and actresses from Ghana and other countries in Africa with producers pulled from Hollywood, Bollywood, and others parts of the world.
Household name, Chris Attoh, is the amazing presenter along with a host of others given an ecstatic feature on the show.
The series is unlike any popular Hollywood love story. It dabbles in a rather unconventional twist in a lady's quest to find love amidst betrayals and heartbreaks.
She [Efia Odo] ignores the red flags and warnings from her friends and family of the absurdity of finding love on a reality show to personally host an auditioning for a selection of 15 men to contest in what she terms 'an in-house competition' in the hope of finding her one true love.
The TV Series is the first African reality show that has been shot in the diaspora. It has 10 episodes in the first season with a duration of between 30 to 40 minutes in each episode.
My African Love will be premiered for the first time in Ghana on December 19, 2021. Subsequently, there will be another premier in the US before its official release.