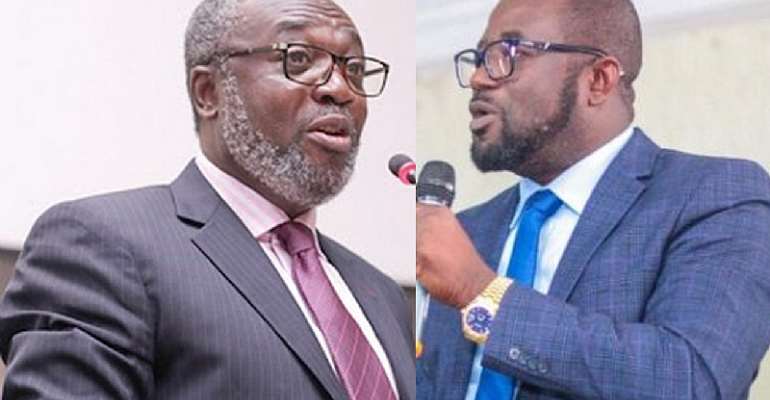 Presidential advisor on Health, Dr Nsiah Asare has rubbished the directive by the President of the Ghana Football Association, Kurt Okraku that fans who will want to watch the Ghana Premier League games this season will have to provide their COVID-19 vaccination cards before they can be allowed entry into the various stadiums.
Ahead of the 2021/22 Ghana Premier League season which is scheduled to commence on October 29, Kurk Okraku while speaking at the Association's 27th ordinary Congress at the Ghanaman Soccer Centre of Excellence in Prampram announced that fans will not be allowed entry into match centers without prove of covid-19 vaccination.
The GFA president also confirmed that the peg for spectators at games will be increased from 20% to 25% for this season.
But Speaking in an exclusive interview with Stonchist D'Blakk Soulja -host of 'Hot Focal Sports' on Accra-based Hot93.9FM, the Presidential advisor on Health Dr. Nsiah Asare debunked the GFA President's pronouncement.
He stated, "The Ghana Football Association will have to bring a proposal to us before we can have a discussion on the matter of number of fans who are to go to the stadia for this season's matches. As we speak, the GFA has not met the health sector so how can it be true that fans will have to provide their vaccination cards before watching games. Please I have not said this anywhere and as long as I am concerned this is not true."
Dr. Nsiah explained that the GFA may decide to go by the old caveat which allows 25 percent of spectators into the stadiums for games.
"In that regard, there is no need for them to come back to us since it's an agreement, they will only have to come back when they need more numbers which will be determined by the number of COVID-19 cases Ghana records in a day and other factors," he emphasised.