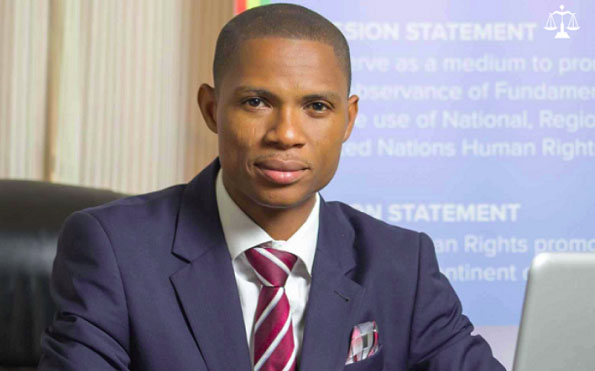 Francis Xavier Sosu
A Kaneshie Magistrate Court has issued a warrant for the arrest of National Democratic Congress (NDC) MP for Madina, Francis Xavier Sosu, after he failed to appear before it for the third time.
The embattled MP was expected to appear before the court today where he is facing criminal charges for leading his constituents in a demonstration against bad roads and which allegedly led to the blockage of roads and destruction of properties.
But he failed to show up for the third after the Speaker of Parliament had written to the court on two previous occasions that the MP was on Parliamentary duties outside Ghana.
His lawyer, Victor Adawudu this morning told the court that Mr. Sosu was in a meeting in Parliament regarding the Anti Gay Bill which is why he was absent in court and sent one Rahman to represent him.
But the prosecution led by ASP Sylvester Asare said the MP's acts were disrespectful to the court and had shown a clear intention to the court.
He said the accused person cannot send another person to represent him in a criminal matter and therefore, urged the court to activate Section 167 of Act 30 and issue a bench warrant for the arrest of the accused person.
The court presided over by Oheneba Kufuor granted the prosecution's request and issued a warrant for Mr. Sosu's arrest.
BY Gibril Abdul Razak