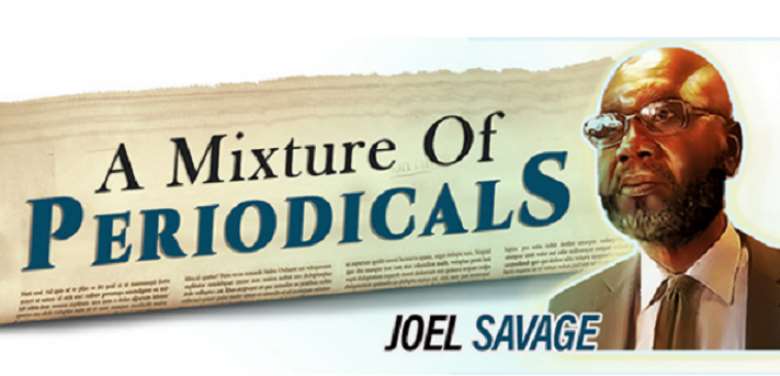 Based on a true story, our neighbor, Constable Kweku Ntiamoah I know in the late sixties at Sekondi, was a thief in a Police uniform we never suspected. Why do those employed to protect us from evil and lawlessness often become criminals themselves?
Criminality associated with the Police force is not only a problem in Ghana. It's a universal issue because many of them join the Police force not to protect but to steal and commit crimes since it's easier to be trusted when in a Police uniform.
Stories about Police officers against the law are infinite happening in every African country. In Nigeria, Police officers are often linked to armed robbery. They take bribes and manhandle innocent people.
In Ghana, it's the same problem, many Police officers have also been linked to crimes, including the IGP, George Dampare, over the death of J. B. Danquah-Adu. The latest crime investigation has led to the arrest of the Police officers who killed a Police officer in the bullion van escorting money.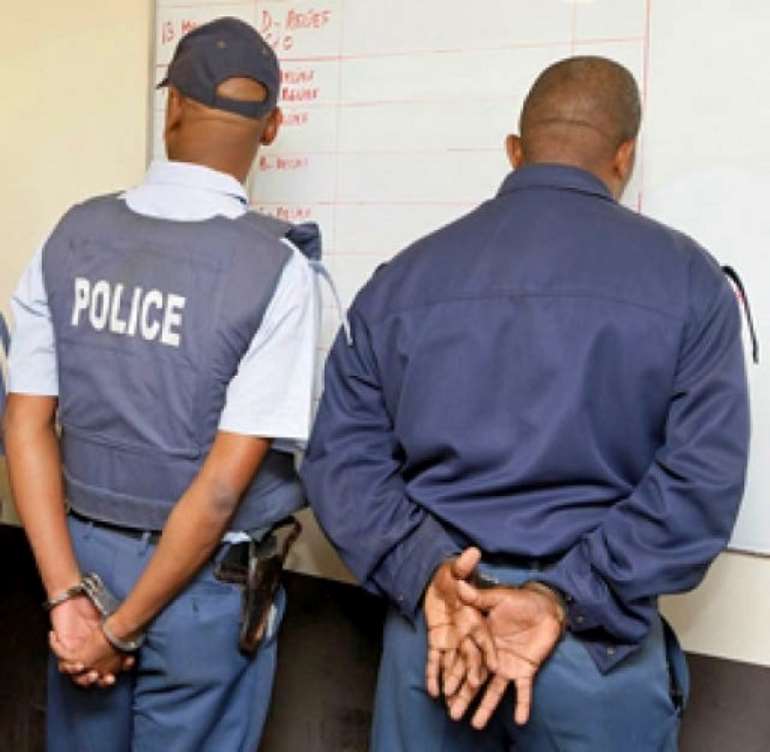 Two Police officers arrested for murder in South Africa
Last year September, a former London Police officer was sentenced to life in prison for the kidnapping, rape, and murder of a woman he used the COVID-19 laws to trick her into his car.
It happened also in Amsterdam, a Dutch police officer abducted a young girl and killed her. You can never suspect or prove a Police officer criminal until you catch them in the act, this is what happened in Sekondi.
The seamstress has been losing clothes, shirts, dresses of her customers daily and this became a burden to her as she has to provide every missing item to her customers.
Who is doing this in a house that everyone knew the people within are decent, law-abiding elders and hard workers? When the problem got worse, the angry frustrated seamstress accused one of her neighbors, calling him a thief.
As young as I was, I can still remember how uncle Kobina swore in tears, defending himself but Mamaa, the seamstress didn't believe him. That day, the distraught and confused uncle Kobina wept bitterly in front of the seamstress and left.
The missing of Mamaa's customers' dresses never ceased, after Kobina who thought he has had enough temporarily left the house to be with his mother for some time. At that point, Mamaa realized that uncle Kobina is speaking the truth. He is not the thief among her neighbors.
Since nobody knows the thief who lives on the compound, the best thing Mamaa decides is to clear her sewing table empty every day after work. She takes everything possible to attract the thief, including her sewing machine into her room but after some time, this daily routine wasn't easy for her to continue.
There is a time for everything, a time to be happy, a time to be sad, a time to steal, a time to be caught. With the zeal to catch that thief, she left many dresses, school uniforms, and several Kente cloths, spread all over her sewing table. She didn't sleep that night, her eyes were glaring at the ceiling.
In the middle of the night, she heard footsteps, I think that was the appropriate hour the thief strikes and since she always opens her windows for her room to cool down, it was very easy for her to look through the window without a slight noise.
It was that very moment; she saw one of her neighbors she never suspected to be a thief busily clearing the table. When she put on the light and saw Kweku Ntiamoah, the Policeman, she was shocked to the extent that her scream woke almost everyone on the compound.
So all the time, Kweku Ntiamoah, a Police officer was the culprit terrorizing her on the same compound. I don't know why Mamaa refused to report the case to the police, probably, she thought since the thief was a Police officer, the charge office may not handle the case as the law demands.
Instead, the elders on the compound held a meeting and Kweku Ntiamoah was ejected from the house. After that, Kobina returned to live on the compound but the pain and the embarrassment Mamaa caused him is still fresh in his mind.
Just last month, this case came to my mind after reading many crimes involving Police officers. I called uncle Kobina, who is now 79 years old, in Takoradi and he laughed over it.
Joel Savage, © 2022
Joel Savage is a Ghanaian-Belgian journalist and author. The accredited press-card holder of the Flemish Journalists Association once contributed regularly to the features column of the Daily Graphic, The Mirror, Ghanaian Times and the Weekly Spectator. The writer currently lives in Belgium.Column: JoelSavage