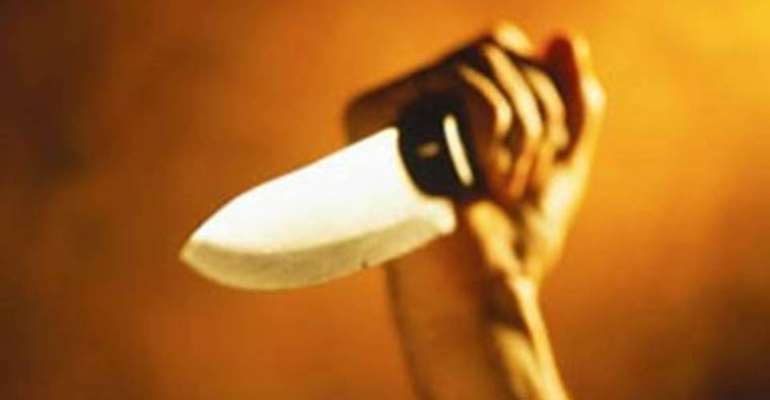 A young man has had his penis slashed for taking a naked picture of his close friend over the weekend.
The incident happened at Kobina Ansa in the Mfantseman Municipality of the Central Region.
According to information gathered, the suspect Abeiku, age 28, went to the victim's house and decided to have a bath.
Whiles bathing, the victim, Kwesi John suddenly started shouting and calling the suspect to come out of the bathroom.
Scared and unaware of what was going on outside, the suspect rushed out naked only for his friend to take a picture of him.
Shocked at his friend's action, Abeiku reasoned with Kwesi John to delete the picture from his phone.
The victim asked his friend to delete the image from his phone but declined.
The two friends who work at a Block Factory later in the evening met to hang out where Abeiku once again pleaded for his naked picture to be deleted.
His friend Kwesi John refused to delete the image. Abeiku got furious and decided to snatch the phone from his friend to delete it himself.
During the struggle, Abeiku stabbed Kwesi John in the thigh and also slashed his penis with a knife.
He took his friend's phone and deleted the naked picture.
At the moment, Kwesi John has been admitted at the Cape Coast Teaching Hospital where he is in critical condition receiving treatment.
Meanwhile, the Yamoransa police after taking up the case has arrested the suspect who is said to be assisting in the investigation.