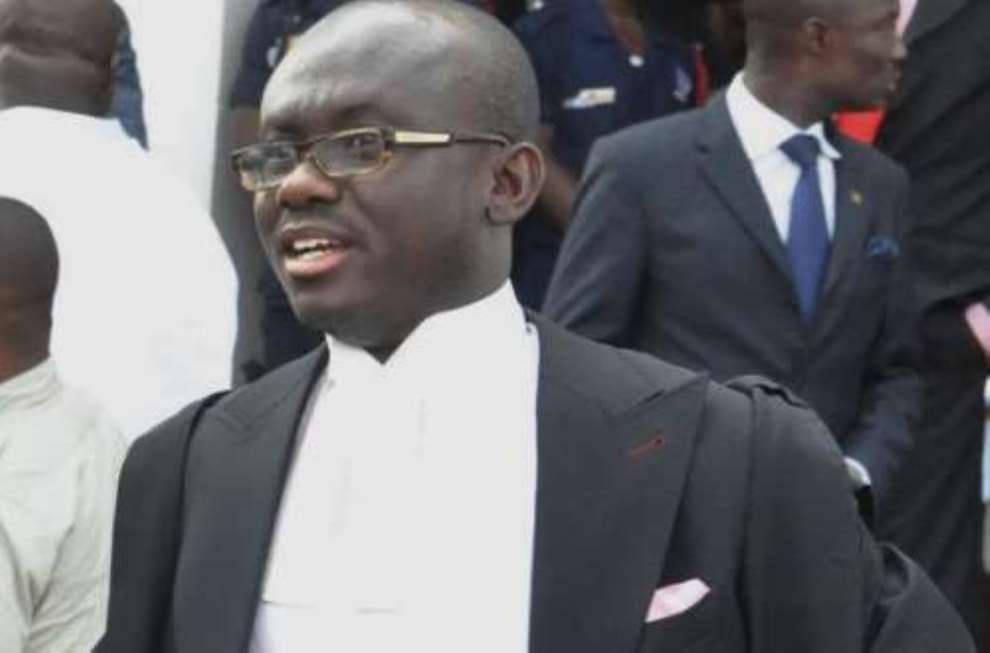 The Attorney General and Minister of Justice, Godfred Dame has made a case for the criminal proceedings between the state and the FixTheCountry convenors to be treated as criminal.
On Monday, June 21, 2021, an Accra High Court sat on the case between the state and the conveners of #FixTheCountry demonstration hang in the balance.
According to a press release, Attorney General Godfred Dame during the hearing told the court that even though the matter has been treated as civil, it is actually criminal and must be treated as such.
"The Attorney-General, Godfred Dame, who appeared in court to move the motion, urged on the Court that even though the Republic had relied on the Civil Procedure Act in bringing this action, the matter was actually a criminal matter. And that as such he was competent to intervene as Chief Prosecutor of the Republic," part of a release from the convenors of FixTheCountry has said.
It continues, "The Attorney-General did not indicate which crimes the convenors have being charged with, or why there was no charge sheet detailing their crimes, and also why the plea as to guilt or otherwise of the convenors was not taken. Further, the Attorney-General did not address the fact that even the reliefs sought by the Republic in this case, an injunction, is a civil remedy and not a criminal."
Meanwhile, Court has adjourned the hearing of the case to Friday, June 25, 2021.
Below is the full release from the FixTheCountry convenors.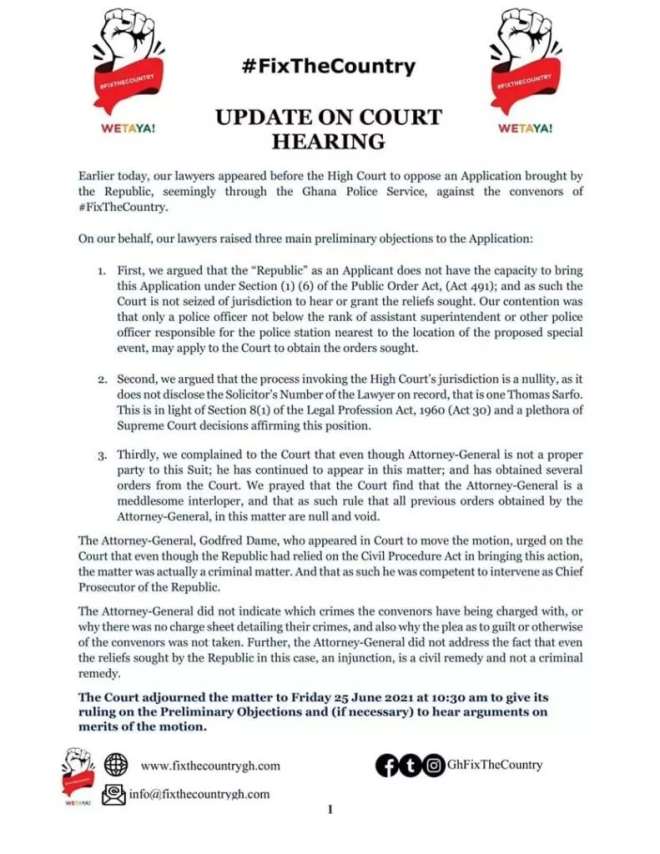 Eric Nana Yaw Kwafo
Journalist