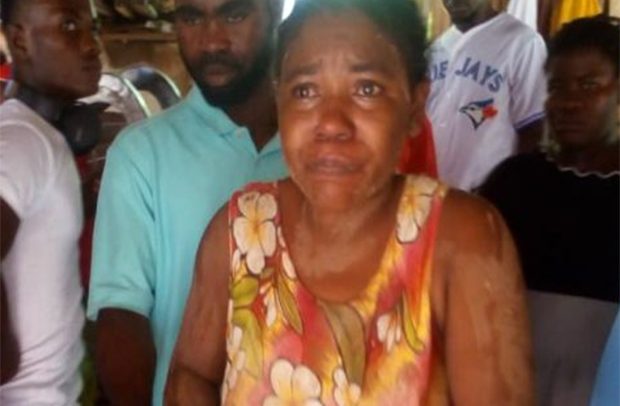 The story of the kidnapped pregnant woman in Takoradi like the abducted kids who were eventually murdered by their abductees makes worrying reading.
As a new trend in our part of the West African sub-region, we must be concerned given the dimension the criminality has taken in Nigeria.
In one of the stories in this issue, the supposed kidnapped pregnant woman has been reportedly released by wicked persons but with a sad footnote. The baby she was delivered of during her abduction is reportedly in the custody of the kidnappers and their whereabouts unknown.
The thought about what the criminals might do to the baby and the mental agony its mother is enduring is harrowing.
The released woman is lethargic and in no frame of mind to give any meaningful direction to the location of the persons.
Clever as they are they would definitely change their location in a bid to outwit security agents. Whether therefore the woman is even in stupor or not has no value under the circumstances.
A new chapter in crime is being opened in the country and all must be security conscious even as we must resolve to cooperate with the police even more.
This is the second most publicized kidnapping incident to take place in Takoradi, the first being the young girls who were never found alive. At least two Nigerians were involved and were sentenced to life imprisonment, and rightly so.
We have the capacity and commitment to stop the kidnapping trend as it surfaces in some parts of the country.
When criminals find in it a new means of fleecing money from families or individuals, they would embrace it wholeheartedly.
Thankfully the police have made a number of arrests with the cooperation of the public in all the kidnappings that have taken place but those behind the released pregnant woman.
In Nigeria the worrying trend which has attracted the attention of the international community started on a low-key.
With the commitment of the law enforcement personnel and a welcome cooperation of the public through the provision of credible information we will not get to that unbridled state of criminality.
The case of the kidnapped pregnant woman, Josephine Panyin Mensah, shocked most persons when the story made it to the media and now this climax of her parting with her baby is not a soothing narrative.
It is our prayer that this and others so far recorded in the register of crime in the country and in the media would fade away and quickly so.
Being a new phenomenon, the criminals are yet to fine tune it, and so this is the time to dismantle their capacity to carry on.
When they become sophisticated in the criminal activity, it would become difficult to stop them. Let us all therefore, play our parts by providing the police with all pieces of information that would help them deal effectively with the infrastructure of the criminals once and for all.