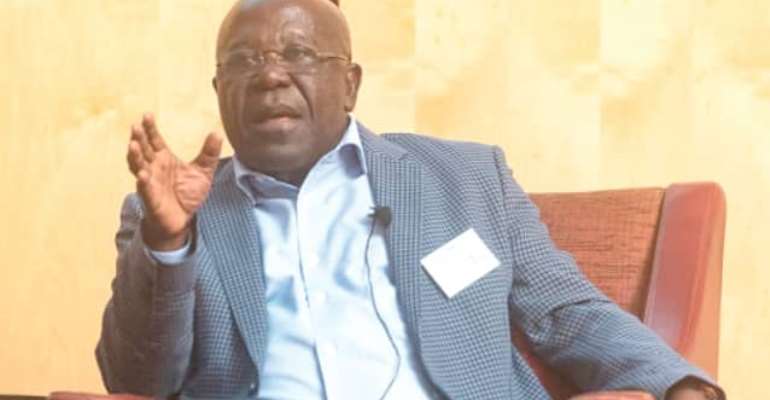 Businessman Mr Sam Jonah has expressed concerns that plans have not been made by the government to deal with the situation that may arise after Ghana no longer produces gold.
He stated that like all minerals, gold is a depleting resource. It is irreplaceable.
The former Chief Executive Officer of Ashanti Goldfield said during a lecture that "let us look at the main drivers of the economy and their prospects going into the future. Take mining for instance, and here I refer to gold mining because it is the most significant mineral in the mining sector. Like all minerals, Gold is a depleting resource. It is irreplaceable.
"Not too long ago, South Africa was by far the biggest producer of gold in the world ; in 1994 out of a total global production of 81 million ounces, South Africa alone produced more than 20 million ounces, representing 25%. Ghana did not even register as one of the major producers. In 2020, South Africa's share of global production is only 3%, and it has lost the top spot even in Africa.
"Ghana now enjoys the enviable position as the biggest producer in Africa. But 40 years from now, who can say for sure that we will still be producing gold here? As for our newly found jewel, Oil, a lot of countries are talking about green energy and alternatives to fossil fuels due to the phenomenon of climate change. Most countries are making plans to ban or phase out the use of fossil fuels in the near future. So 40 years from now, what would be the demand for oil?
" That is if we still have some. Meanwhile, remittances from Ghanaians in the diaspora which is one of the main sources of foreign exchange for Ghana is also at risk due to major generational changes. Again, 40 years from now, it is not certain whether the next generation of Ghanaians in the diaspora will feel so attached to families here as to be sending money to take care of them or build houses here. To put it in context, this source represents a significant part of our national income.
"I recently read about a rather disturbing information about cocoa. The Chinese having helped pollute our rivers through illegal mining activities and having, in connivance with some Ghanaians acquired large tracks of farmlands in the cocoa growing areas have started producing their own cocoa. Their illicit mining activities release mercury into the soil.
"Mercury is indestructible and traces have been found in some of our cocoa beans. What this means is that even our traditional source of revenue from which thousands of farmers obtain their livelihoods is no longer secure, as we risk losing the premium quality of our cocoa. This is a terrible prospect and it is one that must be tackled with a renewed sense of urgency."
—3news.com