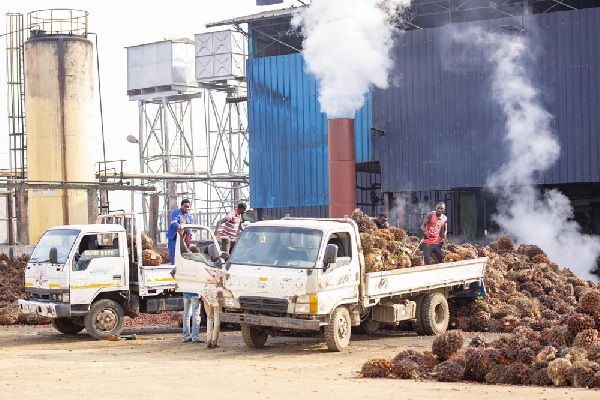 The oil mill
A MASSIVE explosion at Juaben Oil Mills Limited, in the Ashanti Region, has claimed three lives, as another's life is currently hanging on the thread.
Some technicians of the oil mill were said to be trying an old machine they had repaired, and it suddenly exploded and caused casualties yesterday.
The deceased included a staff of Juaben Oil Mills and two students of Kwame Nkrumah University of Science and Technology (KNUST), who were on industrial attachment.
They have been identified as Francis Acheampong, the staff of the oil mill, and the two KNUST students Ibrahim Addai and George Delali Davies.
The explosion, according to the police, caused injuries to nine people in general, four of which were very severe; who were first rushed to the Juaben Government Hospital and later referred to the Komfo Anokye Teaching Hospital (KATH) in Kumasi.
An audio, said to be that of DSP Broni-Honnu, the Juaben District Police Commander, said one died on arrival at the hospital whilst two other injured people died later on admission.
He said the police suspect it was a pure case of accident but said they were still investigating the circumstances leading to the explosion.
Oil Mills Closed
Meanwhile, reports indicated that management of the Juaben Oil Mills, out of respect for the dead and the injured, have suspended their operations until further notice.
According to sources, the management of the oil mill are of the opinion that the suspension of operations would enable the police to freely conduct their investigations.
FROM I.F. Joe Awuah Jnr., Kumasi