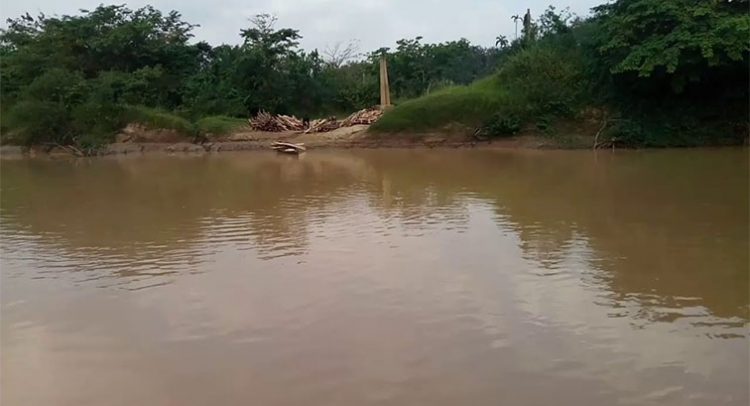 THREE BODIES have been retrieved from the River Offin at New Achiase, in the Atwima Mponua District, in the Ashanti Region following the capsizing of a canoe on which they were travelling.
About 10 people, it was reported, were on the canoe from New Achiase to another town on Friday, October 8, 2021, when disaster struck.
What caused the disaster was not immediately known but sources alleged that it may have been caused by overloading, considering the small nature of the canoe and the number of people and goods on board.
The three bodies, all males, were among four people that got drowned in the river which had then overflown its banks, as at last Friday, following heavy downpour.
Two of the bodies were retrieved from the river on Sunday afternoon and they were buried shortly afterwards; the third body was found yesterday afternoon after a wild search.
The third person, who was said to be known as Holy Okyere, was expected to be buried on the same day as his body was in a decomposition state.
In related development, residents of New Achiase have been hailing the traditional leaders in the town for playing vital roles to help retrieve the bodies from the river.
It would be recalled that not a single body could be found after a wild search barely 24 hours after the accident, and the traditional leaders were then called to intervene by pouring libation.
Interestingly, few hours after the chiefs poured libation to 'pacify' the gods, two bodies were retrieved from the river.
The third person was found by a team of swimmers that were hired to search for bodies on Monday, and people who believe in superstition claimed the rituals did the trick.
FROM I.F. Joe Awuah Jnr., Kumasi