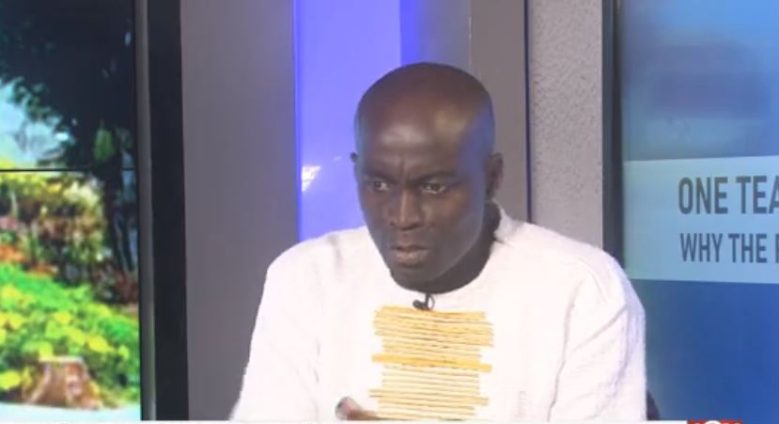 President of Innovative Teachers, Stephen Desu has rejected the distribution of laptops to teachers under the 'one teacher, one laptop' policy.
According to him, the teachers in the country do not want a locally assembled laptop to work with.
"It took Covid to remind us that teachers in Ghana need laptops. Okay fine, we agree but what kind of laptops are you talking about here?"
Speaking on PM Express on Tuesday, Mr Desu explained that the laptops being distributed by government under the One Teacher, One Laptop policy are 'junk'.
"We don't want RLG laptop here, we don't want any locally assembled laptop here, all those are junks laptops they are distributing. The laptops being distributed is not in accordance with law and as such it is criminal to produce a product without certification and distribute," he told Evans Mensah.
He also noted that the K.A Technology company government signed to supply the laptops for teachers does that qualify for that purpose.
This he said was based on the reason that "K.A Technology does not have any track record in manufacturing laptops in Ghana and as such does not qualify for this contract."
He added that the documentation the Technology company took to' PPA' were hurriedly provided within November.
"We've gone to all these places to verify and they told us that it was in November and everything took place in November 2020 so a company with no track record, a company with no certification by Ghana Standard Authority, how did it get this contract? Go and check the procurement log it is clear," he stated.
This comes after government decided to deduct an amount of GH¢509 from the teachers' professional development allowance as payment for the one-teacher, one laptop policy.
He said no teacher requested a laptop from government but "the union themselves that is NAGRAT, CCT alone they took the decision among themselves to go and ask for the laptops."
He argued that it is the duty of the employer in accordance with the labour law to provide the tools teachers need to work.
Therefore, the teachers would guard their allowances jealously to prevent any deduction, added.